CFA CH Blossom Love Me Sterling

Blue Point & White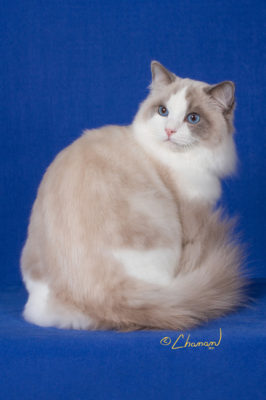 Sired by Lifetime Achievement Award Winner IW Keepurrs Love Me Linden of Blossom, Sterling is a handsome boy with a very chiseled profile. With his seductive dark blue eyes and baby soft coat, he is just a sweet looking boy. He's also keeping impeccable house manners, something that is a pure gift when living with stud boys. Sterling is a kind boy and can be found most of the time stretched out on the couch or watching his kingdom from the top of the cat tree.
Thank you so much Dana, this sweet boy is just a joy.

TICA RW SGC Oakside's Code Blue
Blue Point & White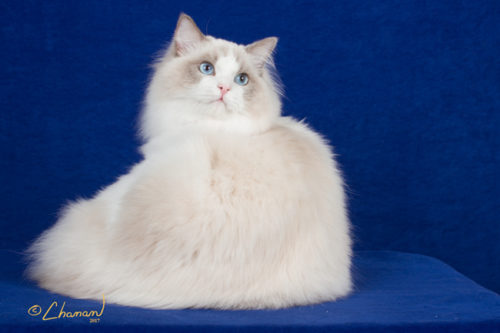 Cody's most endearing quality is his loving, laid back personality.  Pick him up and he just melts in your arms with his head on your shoulder, purring away.  He has a super soft coat, a beautiful head with a well defined profile, and a hefty, solid body.  This boy is extra special to us as he is Oakside's first homebred Supreme Grand Champion.

CFA GC Koc-Pol Cat Morr II
( now retired )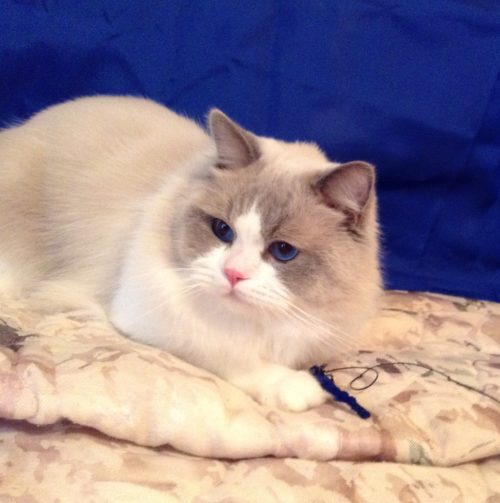 Gorgeous Morr is being wonderfully spoiled in his new home.  We retired him a little earlier than usual because he was so people oriented, he was miserable being a stud cat.  His new Mom was actually looking at a different cat but when she met Morr, the chemistry was undeniable.   We miss him though- WHAT a lovebug!